I was reading a book today and looked down at my hands. "OMG, I'm getting my Mother's hands!" You see, when I was a senior in high school working on a research paper in study hall one day the study hall monitor walked by and looked down at Karen Martin and me. "You two have such small hands. Are you always going to have little girl hands?" We shrugged. We were only 16. Probably.
Looking at my (newly) wrinkling hands, I think about my Mother's hands. My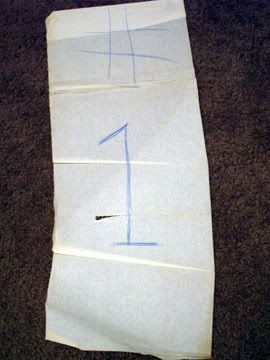 Mother's hands raised 4 children and 2 grandchildren and countless other kids who came to stay at our house during the summer at a time when the women in the family were just starting to celebrate their newly won independence and began embarking on the two career income that would become necessary as their own children reached maturity.
My Mother's hands drew a Peanuts cartoon poster when I ran for 5
th
grade class president that said "I'm voting for
Tracy
because she'll work for Peanuts", and the same hands held me when I cried because I lost. Her hands made a sign out of paper towels when the high school basketball team I played on won a tournament and hung it from my bedroom doorway because she knew I wouldn't be home until after midnight.
My Mother's hands decorated my wedding cake and held me tightly at my reception then reluctantly let me go as I left home for the very first time, and no matter how far I travel or how long I'm away, they clutch me close again whenever I return as if I'd never left.
My Mother's hands nursed first a sick Father, then a sick Step-Father and stroked their hair as they drifted away. They held her oldest daughter's hands like so many times before, smaller though, as she stood by her bedside in the hospice and watched her slip away into that good night, too. And when I cannot see them I can still feel my Mother's hands from thousands of miles away wrapped around my own when I need her help to get through yet another insignificant trial of my life.
My Mother's hands have always been strong and steady, leading me gently yet guiding me firmly, able to clutch me tightly when I need it and still opening up seemingly effortlessly when the time comes to let go - all the while her heart inside is surely clinching like a fist.
I looked back down at my book.
No. I will never have my Mother's Hands.